Also on a musical note-
http://stranglers-ratter.blogspot.co.uk ... ebird.html
---
Amazeballs! I liked that band a lot whence I was a boy, I might just have to go and download something more recent... I'm glad they liked the project
---
As a paid download of course
---
Posts: 4926
Joined: Mon Dec 01, 2008 12:29 pm
Location: N E England
Contact:
Not really technical talk at all but we don't have a common sense thread.
Those who know me will groan when they read this...
https://www.gov.uk/government/news/depo ... st-plastic
Next, some government think-tank will host a consultation on putting milk in bottles then, when you've drunk the milk, have them taken away refilled with milk and brought back. There's even a business opportunity in there for someone to do the fetching and carrying and to charge a small profit on the milk they sell but it'll need a clever sounding name. Maybe call it, 'recycling'. You heard it here first, folks.
I'm only a plumber from Cannock...

"As to reward, my profession is its own reward;" Sherlock Holmes.

'Sometimes you gotta be an S.O.B if you wanna make a dream reality' Mark Knopfler
---
Posts: 149
Joined: Sat Aug 22, 2009 7:40 pm
Location: Heysham
Contact:
Been a while since this thread was active, so I'll have a go!
Last weekend we took part in a local "hill climb", up the driveway of Leighton Hall, family home of the Gillow furniture makers.
Some spectacular machines took part, I've posted a couple of pics, Yamaha TZ750 anyone? Moto Guzzi with the engine the "wrong way round"?? Some idiot on a Triumph Rocket? (again!)
Maybe I should have put this in the "other record breakers" thread, as, (by default!) I now hold the class record for fastest time on the new course & obviously, fastest in class on the day!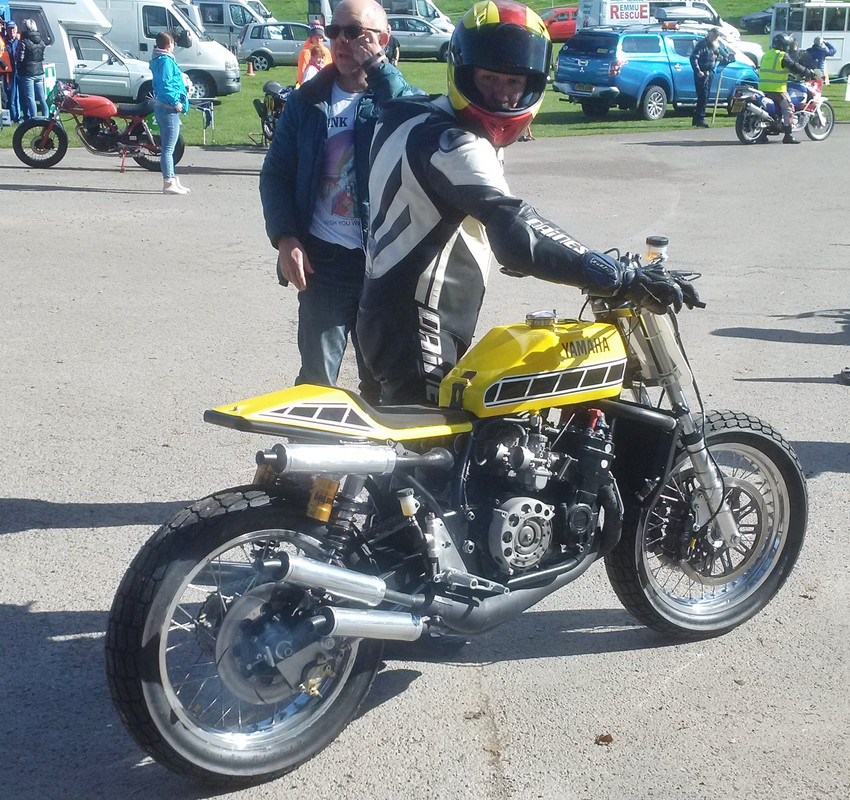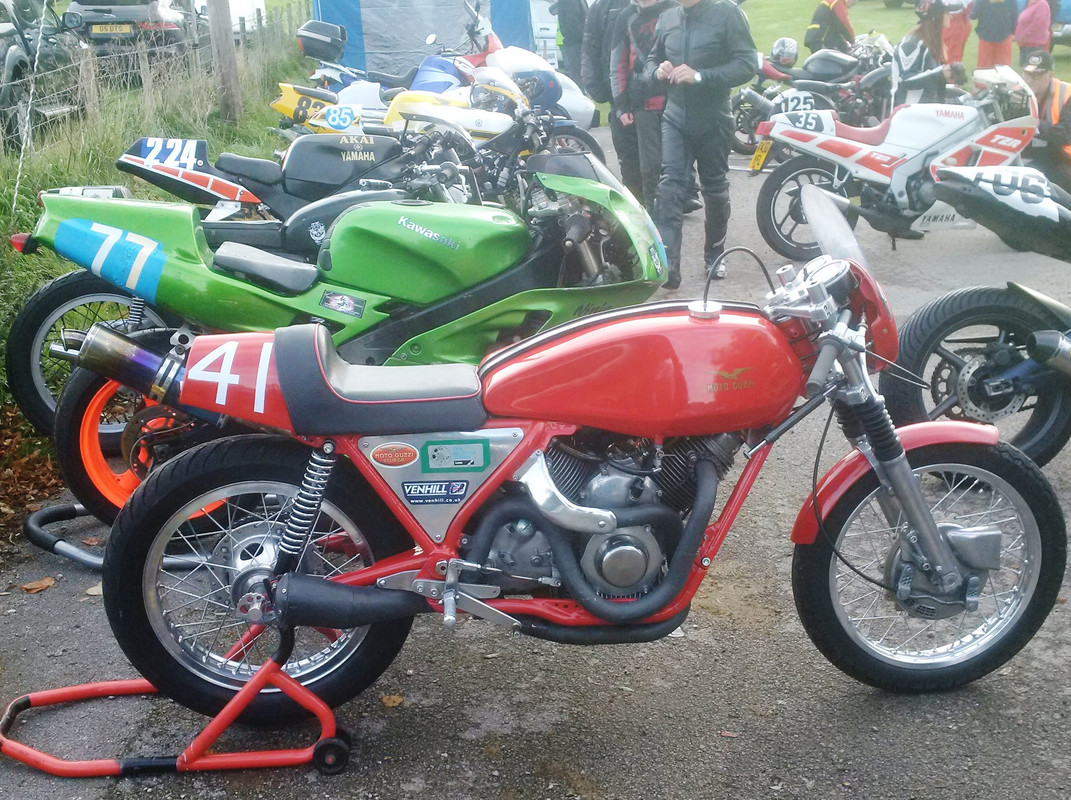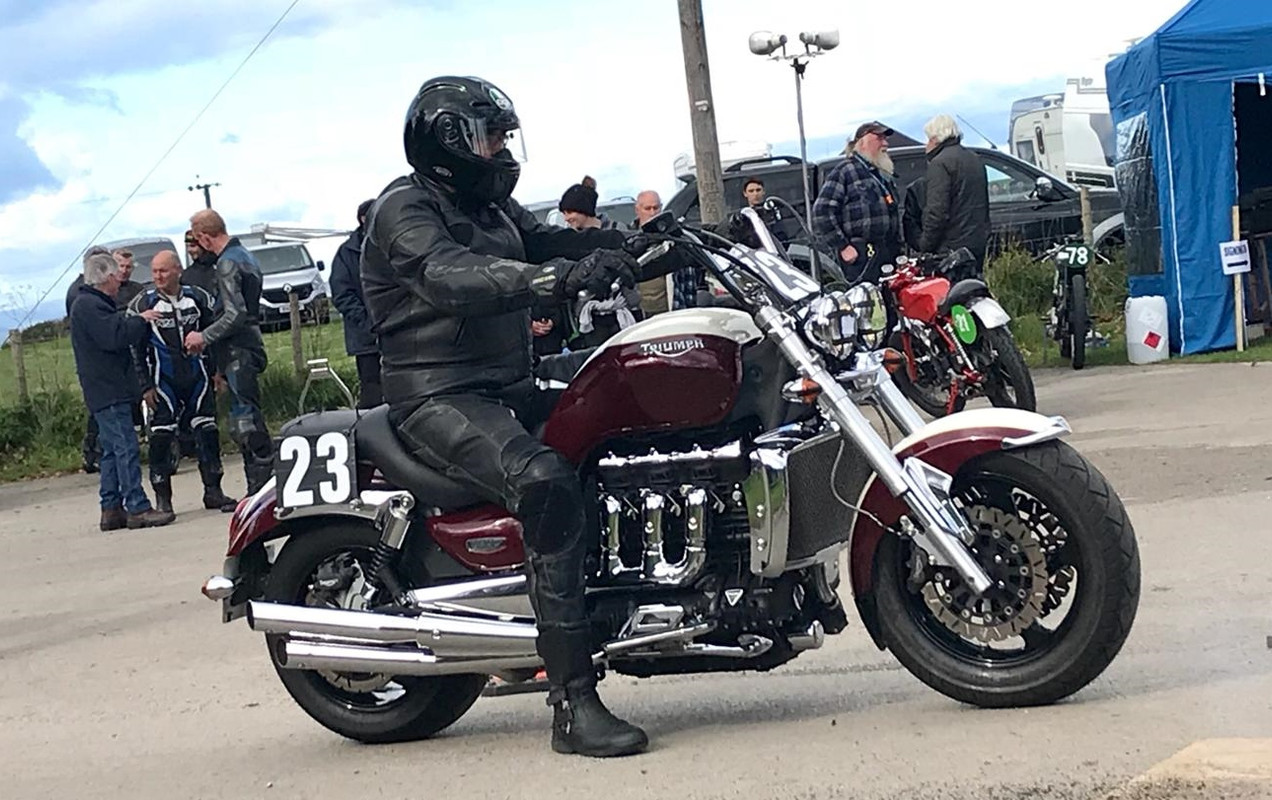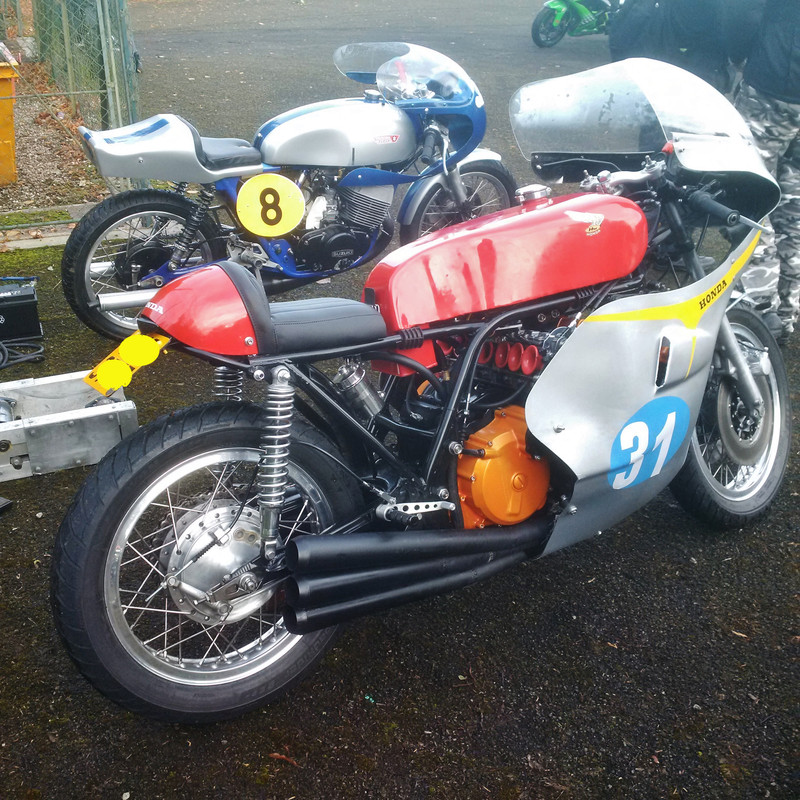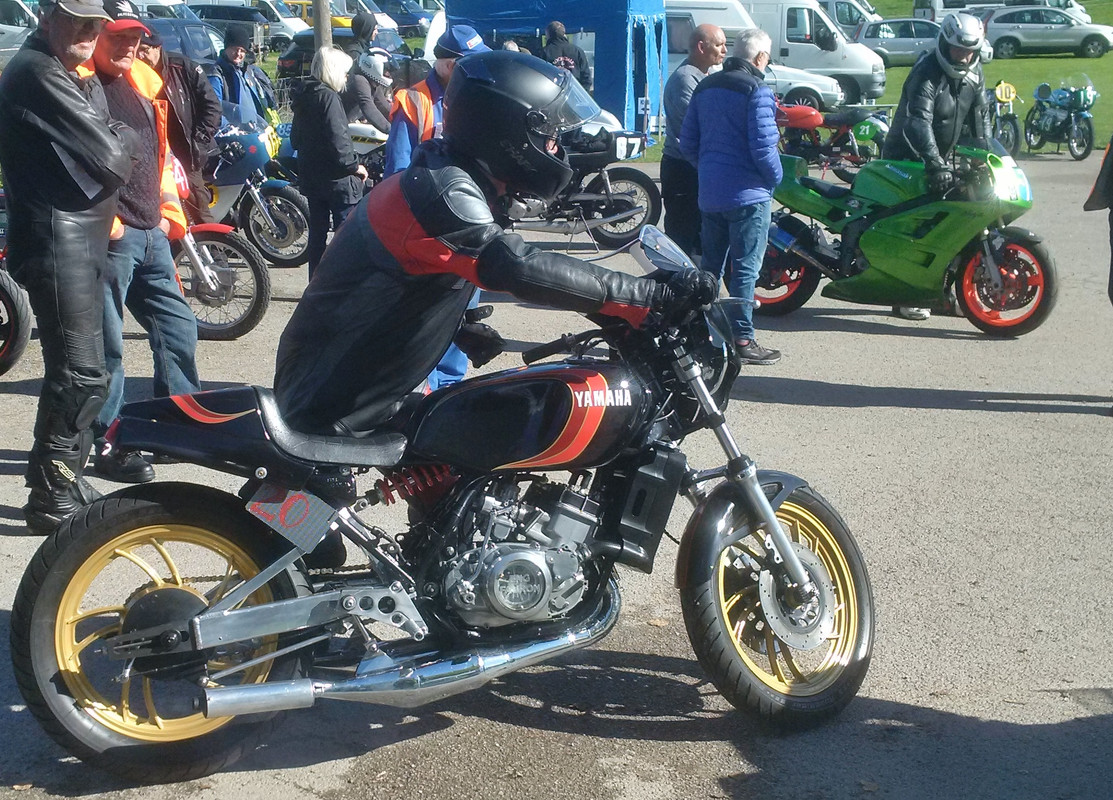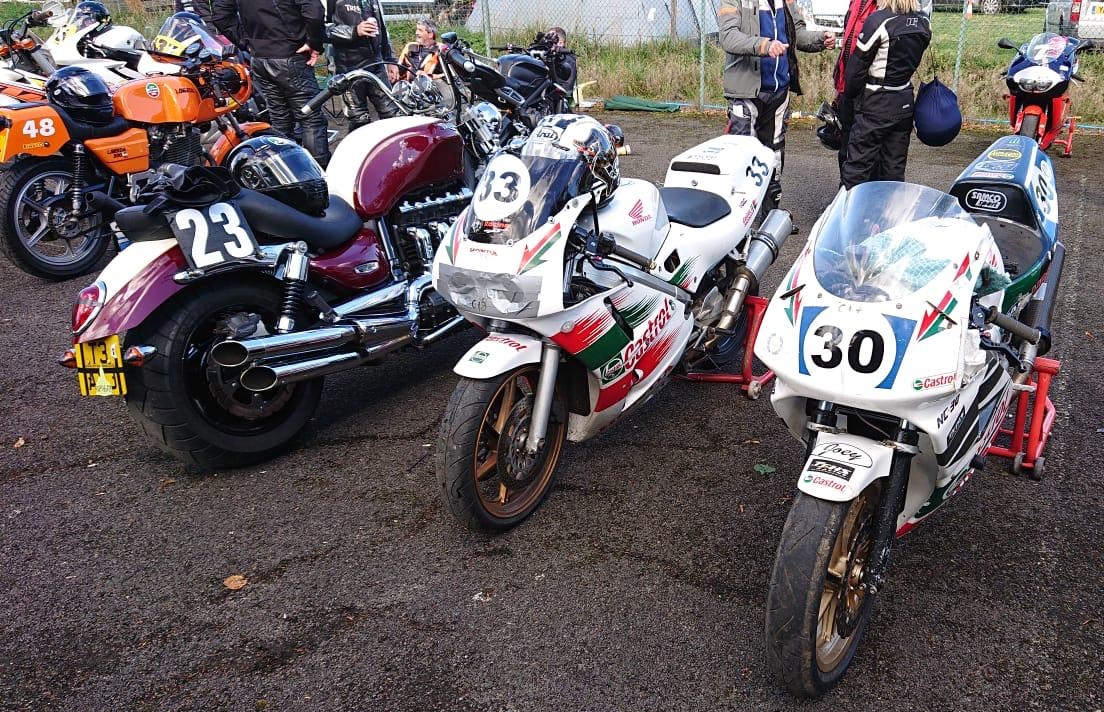 ---
Posts: 21
Joined: Mon Jul 02, 2018 9:22 pm
Great bikes - First choice would be the Yamaha Flat Tracker but I like the idea of the Guzzi, lovely profile - the Laverda hiding in the background would be interesting to see under power too. Looks like a good day out.
Enthusiastic!
Motorbikes, Big Blue "Boats" and Craft Ales (but not all at the same time)
---
Posts: 26
Joined: Sun Aug 19, 2018 9:36 pm
Visiting volcanoes...
You do not have the required permissions to view the files attached to this post.
---
Super duper new vid review of the 2018 Unlimited season - watch it on a BIG screen of you can get it! there are some proper racing moments in there!
https://youtu.be/4QBtpJE5jW4
---
our latest addition #4 (and final by design) Axel James Rebellion Austin-Walsh 8lb 10oz , a Scorpio by all account, gawd help us
Awww...
You do not have the required permissions to view the files attached to this post.
---
Site Admin
Posts: 391
Joined: Thu Dec 04, 2008 12:49 pm
Congratulations Ted and family
If it can't be fixed with duck tape it can't be fixed
There is a very fine line between "hobby" and "mental illness"
Facebook is to socialising is what masturbation is to sex
---