Rather than keep posting diving stuff in the historic ships thread, I thought it best to start this off......Mike if it's a bad idea then please moderate it and do what you do (just trying to prevent diluting the other thread with my wittering on about diving)
Anyho. I spotted this gizmo today, very bling bit of equipment, but have a few concerns, just thought I would ask the old saltys what they thought.
https://aqwary.com/
Basically it is a smart consol that interlinks with up to 70 other systems (usually divers) under water the data stream can be tweaked to your needs but one facility is that it tells you who has what contents in their bottles, and will even direct you to the diver (In an out of air situation) but that is the tip of the iceberg !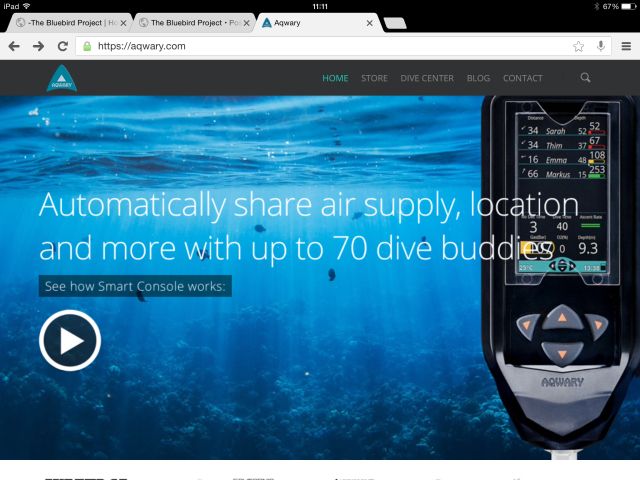 My concerns are that is it not a bad idea to have all your eggs in one basket ? Your depth contents, the lot ! All in one electrical device which, should there be an error or failure, could land you in the clarts somewhat ?
Also is the system not redundant given that you and your buddy should be close enough to be able to get air if needed (which surely should not happen) also your buddy would need the same system, to me my question would be is it worthwhile ? And at 800 USD it is not a cheap bit of kit !
Bling though......very bling indeed !
Thing I like is you can programme it to do loads of different things... All mind you are useless if you adopt correct dive procedures.